Chiropractor Annville PA
Welcome to Brennan Chiropractic and Laser Pain Solutions located in Annville, PA.  Our goal is to improve the quality of our patients lives by improving the quality of their health! We do this by providing state of the art therapies and chiropractic treatments, as well as helping our patients make positive lifestyle changes to prevent future health related issues from occurring. This article is here to help you gain a basic understanding of how our Annville chiropractors can help you and your family.
Brennan Chiropractic & Laser Pain Solutions
Brennan Chiropractic is located in Annville on route 422 just a half mile east of the intersection of routes 934/422 which forms the town square.  Our practice is in a vintage brick building set next to our home.  It has a comfortable, warm and welcoming feel.
At Brennan Chiropractic in Annville, we value the relationships we have with our patients. We want everyone that leaves here to have a positive experience.  We want our patients to be informed and understand what is happening at each step of their treatment plan.  This minimizes miscommunications and helps patients feel comfortable about why we choose certain treatments.  Recovery is facilitated with everyone on the same page.
My chiropractic philosophy is to blend years of hands on experience with the latest technology available to the Chiropractic profession.  After growing up in north eastern Pennsylvania, getting my undergrad degree from Penn State, and my chiropractic education from Palmer college in Iowa, my wife and I decided to settle in central Pennsylvania. Residents of Lebanon County have a history of seeking out holistic options in their healthcare and approach to pain management, making it a great place start our practice.
We pride ourselves on providing state of the art treatment options that are safe and noninvasive.  If preferred, I can perform traditional chiropractic adjustments, but if a patient wants a more noninvasive option, I can use the computerized Ultralign Adjusting System that uses a percussive instrument to effectively adjust the vertebra.  For disc, sciatica, and other types of low back injuries, I can offer Kennedy Spinal Decompression Therapy to safely decompress the spine.  The most unique and effective therapy we have for acute and chronic injuries is our MLS Robotic Laser Therapy.  This revolutionary therapy reduces pain and inflammation in a variety of musculoskeletal injuries with no negative side effects and 90% effectiveness.   We also can use electric muscle stimulation, ultrasound therapy, and provide custom tailored home exercise programs to your specific needs.  In addition, we can provide orthotic insoles to help with balance, stability, and other chronic foot/lower extremity issues.
Please call the office at 717-867-4000 to set up an examination if you are interested in pursuing chiropractic care.  I'm always looking forward to helping people live with less pain and regain the quality of their life!
COMING SOON.
We offer free, no-obligation MLS laser therapy presentations every month at our practice.
Meet Dr. Brennan and Laser Technician Patrick Brennan for a brief presentation that is followed by a Q&A session. Various topics covered include: what ailments are treated with laser therapy, how does it work, effectiveness, what to expect during a treatment plan, what other services can be combined with laser therapy, cost/insurance coverage, and examples of previous patient cases.
Attendees will receive a discount off laser treatment costs.
Sign up here or call our office to reserve your spot at (717) 867-4000.
*results may vary
WHAT IS THE ULTRALIGN ADJUSTING SYSTEM?
Chiropractors can use the Ultralign Adjusting System to help determine whether the vertabrae are moving properly, or whether they are moving too rigid or too fluid. The Ultralign Adjusting System in Annville measures this by applying a piezoelectric sensor to the joints directly over the patient's spine.
---
WHAT ARE THE BENEFITS OF USING THE ULTRALIGN ADJUSTING SYSTEM IN ANNVILLE?
The Ultralign Adjusting System is able to measure and register information faster than the body is able to react. By using this instrument, at Brennan chiropractic & Laser Pain Solutions we are able to get the most accurate picture of how your vertebrae are functioning.
*results may vary
Common chiropractic related conditions treated at Brennan Chiropractic in Annville are low back pain, arthritis, sciatica, herniated disc, scoliosis, neck pain, headaches, and radiculopathy.  We can treat injuries sustained at work, sports, and car accidents.  Children are welcome to receive chiropractic treatments as well. 
In addition to spinal related injuries, our MLS Laser Therapy is effective for many types of injuries not traditionally treated by a chiropractor.  This therapy is great for arthritis in the spine, neck, shoulder, elbow, hand, knee, hip, and foot.  The robotic laser can also treat nerve related conditions such as neuropathy, tarsal tunnel, carpal tunnel, and radiculopathy.  It is great for sports injuries such as a sprained ankle or strained muscles and tendons.  We are also able to treat post-surgical pain and inflammation and even help speed up the recovery process.
Deciding on chiropractic care is easy at Brennan Chiropractic in Annville.  We provide many options for treatment and I will not perform or insist on therapies patients don't feel comfortable with trying.  Furthermore, I will not start treatment without fully evaluating your condition.  I will study your x-rays, read your test results and MRI reports, and do whatever it takes to get to the bottom of the condition.  After I analyze all the information I will sit down with you one on one to discuss your condition, explain what I found to be the problem, and suggest a comprehensive treatment plan tailored to your specific needs.   Cost and insurance coverage is explained, and we will address any questions or concerns prior to starting treatments.    
TRUSTED CHIROPRACTOR: READ OUR REVIEWS
HOW TO FIND A CHIROPRACTOR IN Annville
This guide will help you find the best chiropractic clinic in Annville for you. When most people in Annville decide they need a chiropractor, they end up doing a search and just picking someone at the top.
Being at the top of Google for the chiropractic search does not necessarily mean they are the best chiropractor for you. Follow the steps below to make sure you are picking the right chiropractor for you.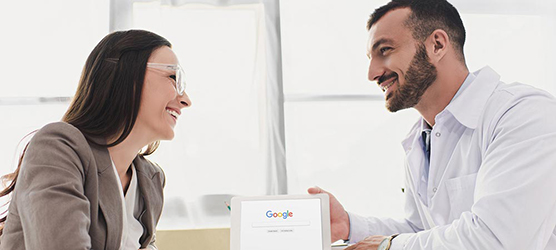 Time Needed: 5 minutes
Total Cost: USD 0.00
4 EASY STEPS TO FINDING A CHIROPRACTOR IN Annville
Step 1: Open up a Google search
You will want to type one of the following in the search bar:
Chiropractor Annville
Chiropractor 17003
Chiropractor near me
Best chiropractor in Annville

Step 2: Review Their Website
The best chiropractors in Annville put as much care into their website as they do into the rest of their office. By reviewing their website you will get a good feel for the doctor and if they are right for you.

Step 3: Check Out Their Reviews
Check out the Google Business Page of a chiropractic clinic you are thinking about visiting. It is easy for someone to say they are great, it's a different story to get other people to say great things about you.

Step 4: Give The Office A Call
Now that you have a basic understanding of what the office is about. Give them a call to make sure they fit the message that their website and GMB have been sending. You will know in a few minutes whether the office is the right one for you.